Message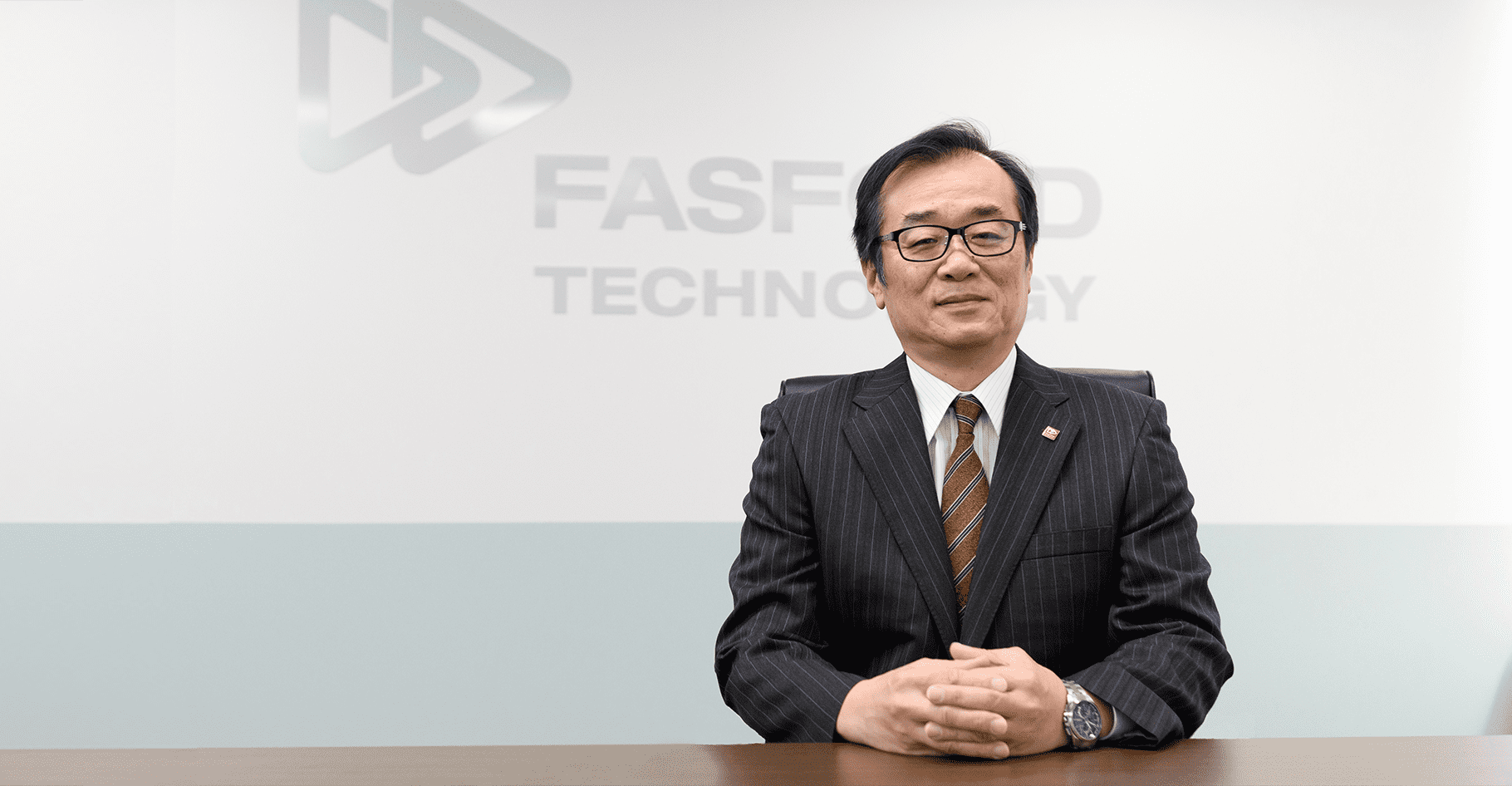 Everything we do is for our customers' success.
That is Fasford Technology's values.
In order to achieve that, we stick to our principles, which is to ensure the "Win-Win-Win" relationship amongst our customers, partners and us and also "SPEED" in our operation. Since March 2015, we had operated our business independently and as of 31st August 2018, we advanced to the new stage joining FUJI CORPORATION.
From here forward, we are going to strengthen the technological development, quality and manufacture even more in synergy with FUJI CORPORATION in order to accomplish our corporate philosophy, which is "We challenge and grow with our customers and partners with the motto of SPEED".
Each of our employees holds an attitude of gratitude and strives every day with the world's best technology, customer service and speed. We always face forward, regardless of changes of the times, and continue to challenge and aim to grow further.
We strive every day to contribute to the society and Yamanashi Prefecture and aim for the harmonious development through our corporate activities.
Hideto Fujiwara
President & CEO
Fasford Technology Co., Ltd.